We build
lasting

relationships.
At Focalworks, we don't just develop software. We work closely with you to understand your business needs and goals, and we're always here to offer our services and support whenever you need it.
And our clients trust us with doing a
great job

for them.
Dr. Scott Bublitz, PhD.
Founder,
Exam Design Inc.
I found their development team to be very knowledgeable, not only in software development but also deployment and infrastructure technologies.
Within 5 years of the company's inception, I was able to sell the platform to the world's largest testing company who still uses it to manage the test content for the largest certification programs in the world.
During the acquisition process, Focalworks was highlighted as one of the key contributors to the software's success.
After the success I've had with Focalworks, it's doubtful that I'll ever use another software team.
Abhijit Joshi
Head – Global Solutions Hub
Sewells-MSXI
Our association with Focalworks is more than 10 years old now and the relationship has evolved from being a client-agency relationship to a partnership. Focalworks team brings in all aspects that one would desire in a trusted agency partner – innovation, creative flair, robust project management, huge commitment to meeting agreed timelines and delivery quality.
I am sure they will keep delivering more and more innovative solutions and services to their clients in the coming years. We wish them all the luck.
Bruce Haghighat
CEO
Octane Learning
Our team has been working with Focalworks for over a decade after an exhaustive search looking for an offshore partner. Focalworks was able to staff our projects with qualified professionals and has provided a steady team since.
On many occasions when the project need required additional resources, they were able to shift in additional capabilities to complete the tasks on hand. Their level of expertise, responsiveness and professionalism is unsurpassed. They are always flexible and go beyond the call of duty. I highly recommend the Focalworks team.
Jonathan Davis
Founder
Trualta Care Network
As a non-technical founder, Focalworks has been a great partner. I consider the Focalworks team to be an extension of our team, and their end-to-end capabilities enable them to handle any design or technology request that arises.
We rely on them to deliver excellent work on tight timelines, and they frequently surpass expectations!
Malinda Sanna
Founder & CEO
SPARK Ideas LLC
I've had the pleasure of working with Focalworks for over two years, and it's no exaggeration to say that their work has propelled our business forward. Strengths lay in excellent development work, design and a problem-solving mentality that is invaluable for a business that is creating something new. Whatever you dream, Focalworks will find a way to make it happen!
Sangram Sengupta
Founding Partner
M&C Saatchi Singapore
M&C Saatchi has been working with Focalworks for close to 7 years now. During this time, they have helped us with several complex website builds, app development and digital/social media campaign materials.
They are always on the ball, highly dedicated bunch of individuals with great talent and problem solving skills. They have consistently added value and come to us with ingenious solutions that have helped us grow our business. Once they have undertaken a project, we always rest assured that a high quality product will be delivered on time.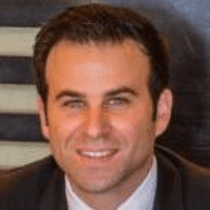 Adam Greene
CTO
Peloton Document Solutions
Focal works has been much more than an offshore development vendor for Peloton. They have been a true partner in every sense of the word, completely exceeding my expectations. Focalworks fills the standard development and QA roles for us, but they also add value in many unexpected ways such as providing feedback on our Agile processes and recommendations on how to improve them, providing architecture guidance and proactively looking for ways to improve our automated testing coverage.
Kenneth Tan
Corporate director of technology
Nexus Global
It has been over a decade of working with Focalworks. I have been very pleased with the talent and resources they have been able to provide to my projects. The leadership at Focalworks is quick to respond; eager to understand the projects and challenges; lend their expertise to the process.
I have engaged Focalworks with projects that include Application Development, Automated Testing, and eLearning. In the words of Henry Ford, "Coming together is a beginning, staying together is progress, and working together is success." Focalworks is truly a development partner and together we have successfully delivered multiple projects
We've had
the privilege to do
really interesting work
for clients
ranging from
early-stage
startups


to large

multinationals

.
The world's most advanced exam authoring system
Product development for startups in education, healthcare, real estate, finance, and retail
Websites for multinational finance, insurance, education, and media businesses
CRM and performance audit tools for auto majors in India and APAC
Digital campaigns for the PMO and other ministries in Singapore
Test prep platform, used by over 60% of schools in the UK
Learning technaology solutions for global e-learning companies
Commerce for startups and retail companies
We are
passionate

about creating

impact

through

technology

.
With a fairly diverse expertise in building high-quality commerce solutions, digital experiences, and cutting-edge software engineering.
Best of breed e-commerce tools to ease setting up a high-quality storefront, with whatever bells and whistles you may need to sell, merchandise, and reach your customers.
Platform
Magento | Shopify | WooCommerce
Marketing Automation
Klaviyo | Mixpanel | Segment | Chatwoot
SEM & Social Marketing
Interakt | Meta Business Suite | Google Shopping
Product Information Management
Pimcore | Akeneo
Storefront
Vue Storefront | Shogun | Custom
Headless CMS
Acquia | Storyblok | Strapi
Search & Personalisation
Algolia
Analytics
Mixpanel | Google Analytics | Looker Studio
Perfectly crafted digital experiences for your customers that are a true reflection of your brand, product, or service.
Websites
Drupal | WordPress | Laravel
Marketing Automation
Klaviyo | Mixpanel | Segment | Chatwoot
SEM & Social Marketing
Interakt | Meta Business Suite | Google Shopping
Mobile Apps
Android Native | iOS Swift | React Native
PWAs
Acquia | Storyblok | Strapi
Search & Personalisation
Algolia
Analytics
Mixpanel | Google Analytics | Looker Studio
We build scalable and maintainable software – with friendly UX, complex business rules, integrations, and reporting, and enterprise-grade quality and reliability.
Product Development
Nodejs | Laravel | React
Digital Transformation
React | Nodejs | Laravel
Mobile Apps
Android Native | iOS Swift | React Native
App Modernisation
Acquia | Storyblok | Strapi
Analytics
Mixpanel | Google Analytics
And we really
care

about getting you to your

goal

.
You understand your industry the best. And we understand technology. Together, we can build a solution that best addresses your unique challenges and fully meets your specific business objectives.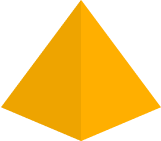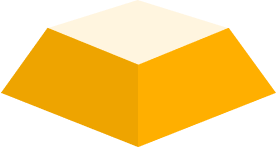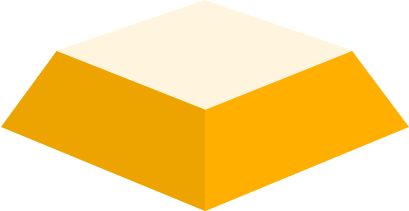 We offer
flexible


engagement models.
Get

ahead and

stay

ahead.
We work with organisations from across the globe and in diverse industry verticals, improving their technology development experience, and delivering accelerated outcomes.
Need a reliable development partner for your next technology initiative?
We can help.